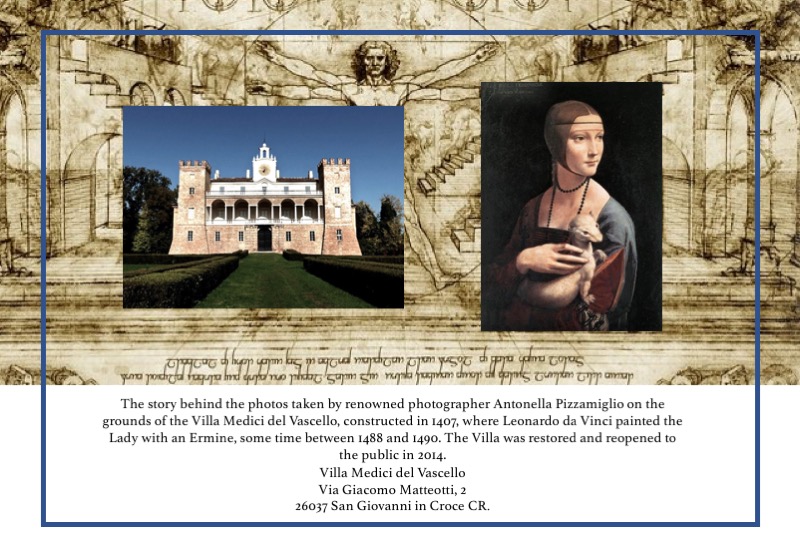 I have known the outstanding photographer Antonella Pizzamiglio for several years through a friend we have in common. When I asked her to do the photo shoot for my website, she showed me some of her photography in order to find a style which would be in line with what I hoped to communicate. After seeing photos that she had shot at the Villa Medici del Vascello and upon learning of the history of Leonardo da Vinci's painting of the "Dama con l'ermellino" ( Lady with an Ermine ), I immediately fell in love with the idea of doing mine there.
I would like to thank the staff of the Villa Medici del Vascello for so graciously giving me that opportunity.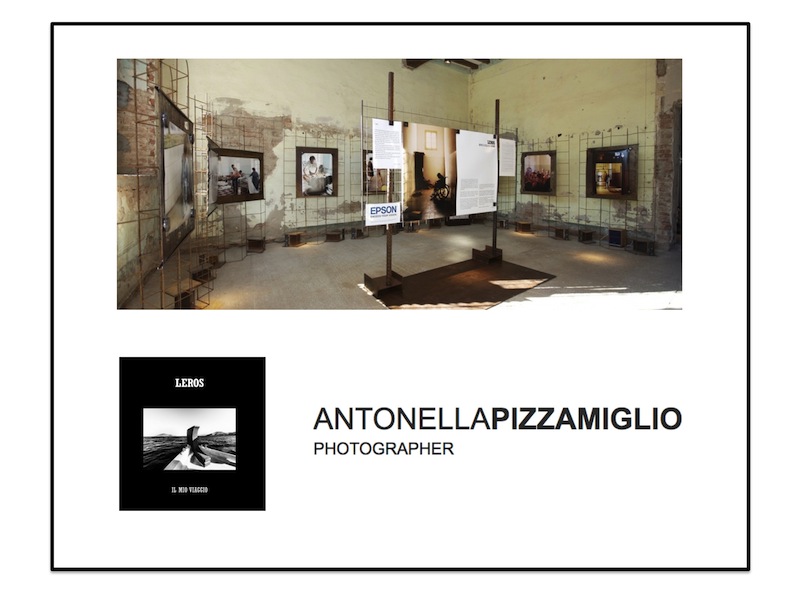 (Segue traduzione in Italiano) For those of you who were wondering "Hey, who is that photographer?!" Here are the links to her websites and some info about who she is!
ANTONELLA PIZZAMIGLIO
Antonella got off to start as a professional photographer and in her evolutionary and professional path through associating her work with the "magic of living".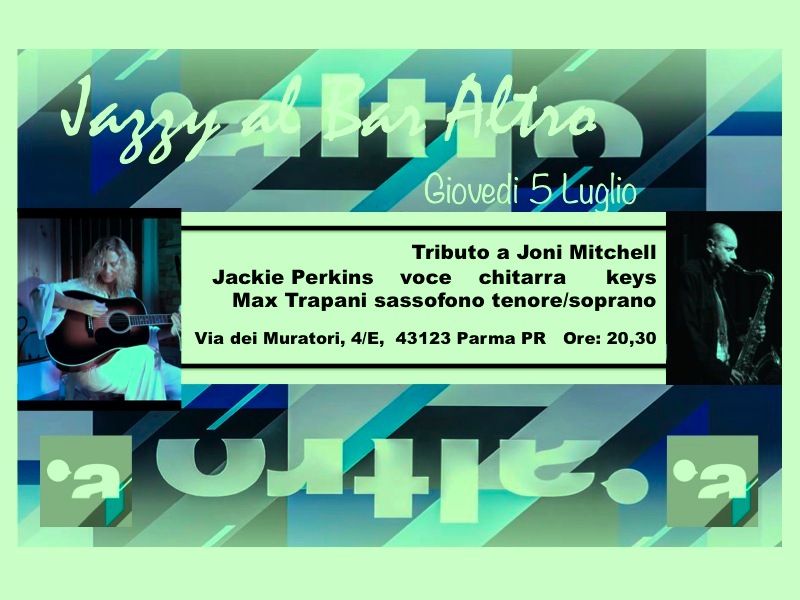 Nel mese di marzo del 2018 si celebra il 50° anniversario dall'uscita del primo disco di Joni Mitchell, "Song to a Seagull". Jackie eseguirà una selezione di brani dai dischi Clouds, Ladies of the Canyon, Blue, For the Roses, Hissing of Summer Lawns e Hejira con la chitarra e pianoforte, accompagnata da Max Trapani sul sassofono.