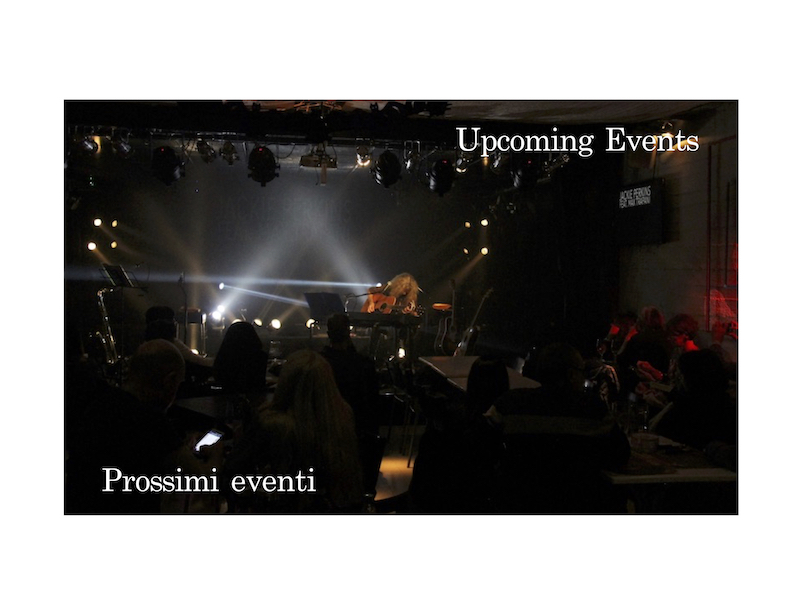 50th Happy Birthday Show Assistenza Publica Croce Azzura With the Jaime Dolce Blues Band Lido Valtermina, Traversetolo Ore 21,00 Giulia Millanta European Tour September 2019 Podium Café 'Peter en Leni' Damsterweg 20, Steendam, Netherlands Wednesday, September 11th,...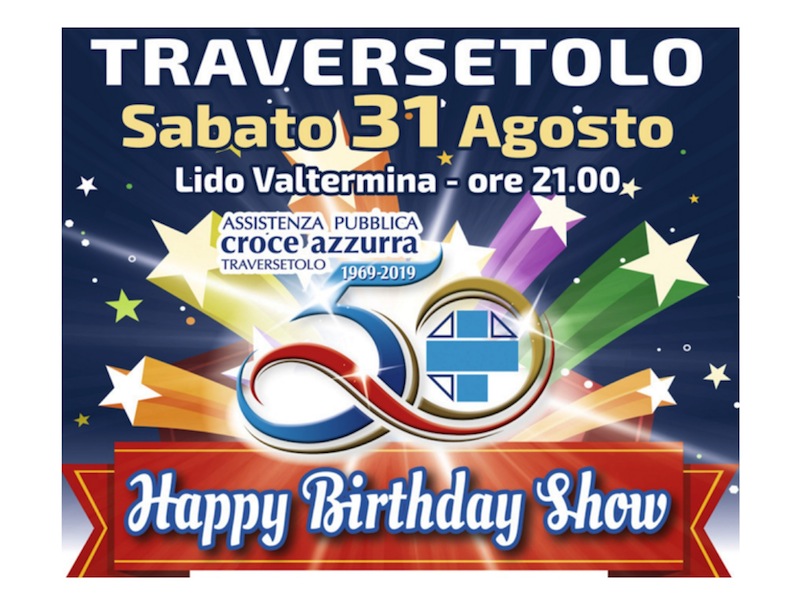 L'evento al quale sono invitati, oltre ai Volontari con i loro familiari, i cittadini dei Comuni che afferiscono ai servizi della "Croce Azzurra", vedrà la performance della cantautrice americana Jackie Perkins e Jaime Dolce Blues Band.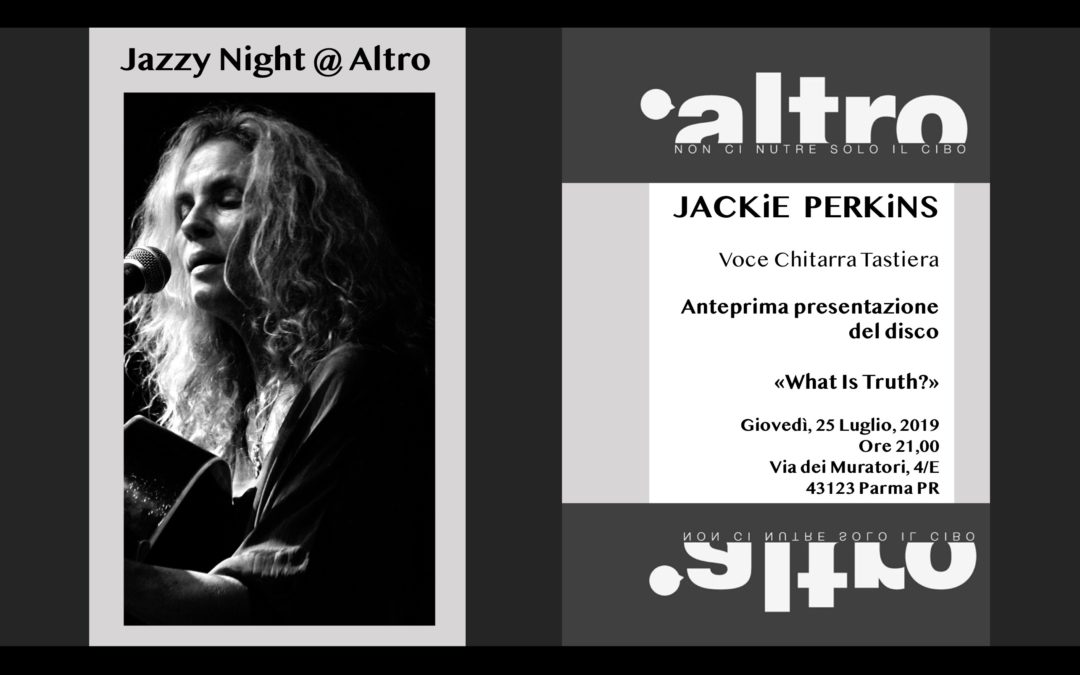 Jackie Perkins, Sparta, NC USA presenterà il disco "What Is Truth". Per la song-writer Americana l'uscita discografica segnerà il ritorno alle radici musicali (senza comunque abbandonare quello stile folk rock americano tipico delle sue canzoni) e ai suoi temi preferiti: «Nel nuovo disco riscopro vecchi amori come la musica classica, mentre nei testi parlo di fisica, cosmologia, verità e realtà».